ADDICT Orbital
Orbital
5th April 2012
Undefeated champions of British electronic music, Orbital get back in the ring in 2012 with Wonky, their first new album in eight years. Recently reunited following a long sabbatical, Paul and Phil Hartnoll are back on fighting-fit form and ready to reclaim their title as lightheaded lords of the dance arena. Both timeless and contemporary, heartwarming and exhilarating, Wonky puts a vividly modern spin on their signature blend of richly melodic, deeply emotive electronica.

Confident, energised and eclectic, Wonky already sounds like the duo's finest album to date. Gleaming, whooshing, shimmering tracks like Straight Sun and Stringy Acid instantly tap into the warm-blooded rush and restless bounce of classic Orbital. These are future festivalrocking anthems in the making, right up there with vintage live favourites Chime and Belfast.

But there are nods to cutting-edge club culture on Wonky too – including a guest appearance by hotly tipped Birmingham grime MC Lady Leshurr on the album's irresistibly vibrant title track, a bleepcrazy electro-rap dancefloor killer to rival Azealia Banks at her most hyperkinetic. The Hartnolls have even given a radical post-dubstep makeover to their much-loved techno-rock classic Satan, reworking it into a razor-backed beast of shuddering bass and stomping beats called Beelzedub.

"You will even hear slight influences of dubstep," Paul admits, "but we are equally influenced by modern folk records as we are by dubstep or modern dance records. I hear the influences of all those things on this album. Ultimately, whenever Phil and I sit down to write music, it has to be how we do it. Just following fashion is boring, it's more interesting to try and say what you want to say – to let the book write itself, honestly and naturally."

Like all previous Orbital albums, Wonky blows away narrow-minded caricatures of electronic music as cold and mechanical. Playful humour and warm humanity are woven into its musical fabric - from the heart-tugging harmonies and woozy vocal layers of Never and Distractions, to the guest appearance by the highly acclaimed LAbased electronic musician Zola Jesus on the brooding, atmospheric epic New France. These are machine-made symphonies to stir the soul and electrify the senses.

"When I'm writing music, if it doesn't move you emotionally, it's not working," Paul explains. "It has to give me butterflies, I have to make myself cry in the studio. For me, it is the harmony that really pulls at your heartstrings. That's why I always try and get that warmth into our music. I like melancholy as well, so I try and get that English rainy-day feeling into everything I do too".

"It has to be emotional," Phil agrees, "but that can be beats -driven, electronic, anything that gives you a response."

Orbital were formed in the late 1980s by Paul and Phil in their native Sevenoaks, on the southern fringes of London, close to the circular M25 motorway which inspired their name. Embraced and championed by rave culture, but never fully immersed in it, they released a string of classic 1990s singles including Chime, Style, The Box, Satan and a witty techno-glam reworking of the Doctor Who theme. Besides remixing Madonna and Kraftwerk, they also worked with an impressive range of collaborators, from soundtrack composer Angelo Badalamenti to Metallica guitarist Kirk Hammet.

Putting Orbital on hold in 2004 after seven albums and more than 15 years together, Paul and Phil worked on separate solo projects and recharged their musical batteries. But a five-year absence only increased demand for their emotionally uplifting music, especially their legendary live shows in front of huge festival crowds.
www.orbitalofficial.com www.facebook.com/orbitalofficial @orbitalband
The brothers finally announced their comeback with a triumphant headline set at the Big Chill in 2009. Orbital were revitalised, rebooted, reunited – and it felt so good.The idea for Wonky sprang from Orbital's rapturously received live comeback. During a year of sell-out tours and euphoric festival sets, Paul and Phil fired up a glow-stick army of new converts at Coachella in the California desert before making a victorious return to Glastonbury, the site of several previous mind-blowing shows –they were even joined onstage by the current Doctor Who himself, Matt Smith. A further year of globe-trotting DJ sets followed, allowing the brothers to road-test the new album in raw form, making adjustments in the studio in response to crowd reactions – an unprecedented flow of energy and ideas between artist and audience.

"That was really beneficial to our writing," Phil says. "Trying out tracks in front of audiences, listening through their ears, getting responses. That's been a really good string to our bow."

"Being able to literally finish a track on Friday, fly out somewhere on Saturday, try it out and then correct it on Monday," Paul nods, "that has been absolutely brilliant. It's way of writing that we've not done before."

Wonky was recorded in a small studio in Orbital's Brighton home base, then mixed in London with help from internationally acclaimed producer Mark "Flood" Ellis, whose stellar list of previous collaborators includes PJ Harvey, U2, Nine Inch Nails and The Killers. Paul credits Flood with giving the album a more rounded, holistic sound.

"I mostly remember Flood from all the electronic stuff like Cabaret Voltaire, Depeche Mode and Renegade Soundwave," Paul says. "One of his first and greatest loves is electronic music. He's actually got a bigger synthesizer collection than us. He also has a good structural overview of music, because he's not just a dance producer, he comes from a more holistic song viewpoint, which is how we like to approach it. I didn't want to work with just a dance producer because I don't think this is a dance album, it's an electronic album."

From the intoxicating energy rush and glistening fanfares of its mighty opening track, One Big Moment, to the restless bounce and optimistic glow of its galloping finale, Where Is It Going, the new Orbital album was designed to follow an emotional and musical "road map" that Paul and Phil pinned to their studio wall in Brighton. Mark Farrow's sumptuous sleeve artwork for the album is based on this circular audio-visual narrative.

"We drew it as a landscape," Paul explains. "We haven't followed it exactly, we went off at times, but we came back onto the road. It was a real guiding light for the album, and we did start and finish where we set off. The whole process of this album has really been a case of the book writing itself."

Reunited, rebooted and revitalised, Orbital have come full circle with Wonky. Paul and Phil can hardly wait to unleash the full album in its natural habitat, the live stage – from London's Royal Albert Hall to summer festival stages around the world. The undefeated champions of British electronic music both agree this is the start of a bright new chapter for Orbital.

"We are totally refreshed after that break," Paul says. "It feels like we've just started again. There is so much more in there ready explode out. It's fun learning it all again. It's brilliant."

"For me these feel like the most enjoyable Orbital times that we've ever had," Phil nods. "It's just getting better and better. It feels like a new beginning."
This is your first studio album for eight years. Why has it taken so long to put something out?
We stopped doing orbital after the blue album but got back together to do some gigs in 2009, after playing for 2 years we wanted to make some more music to play live so we could carry on so last year we sat down to write again.

Has it been worth the wait?
Absolutely worth the wait! We needed to stop so we could be inspired to be orbital again. I think this is our best album yet.

How does it feel to be back?
It feels great, I'm glad we stopped when we did, so now we feel totally refreshed with a whole new perspective we would never have had had we carried on.

What made you decide on making a return?
we were missing it really and realised what it was we had left behind and begun to fully appreciate what we had once we had got some distance on it. The catalyst that got us up and running again was being asked to headline the big chill festival, how could we turn that down!

How would you describe Wonky? Has your sound changed over the years?
I think we still sound like orbital but a wiser, revitalized version with a modern twist or two in the production.

What's the reaction been so far?
The reaction has been fantastic so far, we did a lot of DJ shows while we were writing last year and tried the songs out then.

Are there any underlining messages with this album?
Positive energy, this is your one big moment but keep an eye on the future!

Dance music has recently become more popular than ever. Is this a good for you guys?
Always good for dance music to be popular , people need to dance.

How has the scene changed?
The scene hasn't really changed as far as I can see , there are more professionals involved that at the start but there's plenty going on for the love and passion of it.

Who do you thinks been championing the electronic arena since you've been gone? And is there anyone in particular you'd like to work with?
I haven't really spotted any champions, not saying there aren't any just that I haven't spotted them, I'd like to work with Kate bush , Scott walker and the unthanks.
Is this album something for your long time fans? Or will everyone, new and old appreciate this?
I hope this album is for everyone! So far it's been going down well with all sorts of people.

Eight years is a long time in the music business, how has British electronica changed during this time? Or music in general?
I think the biggest change in the last eight years is the decline in record sales and the increase in illegal downloads. People are finding it harder to make a living in the indi side of the music business and that's where a lot of the really interesting things happen so if we're not careful we will be left with just the very popular.

You're embarking on a UK tour in April. What can fans expect to see?
We have a whole new show planned. New video content, new screens and a new set , some old favourites, some with a new twist and a nice chunk of the new album .its all very orbital!

How do you prepare physically and mentally for a tour like this?
I try to go to bed early try not to drink too much alcohol and get plenty of exercise ! Doesn't always happen of course...

Are you looking forward to playing the old stuff again or are you focusing on the latest material?
I think of a set as one show really so I'm looking forward to it all it's nice mixing the old and new together, they rub off on each other in interesting ways.

Are there any festivals planned for this year?
We have lots of festivals and shows planned, all which can found on our official website along with ticket links : www.orbitalofficial.com

I'll never forget your 1999 set at Glastonbury. Is that still a strong memory for you guys?
I love all of our Glastonbury sets, which one was 1999 again ;)

When can we see more from you guys? Hopefully not another 8 years?
We are on a roll now so shouldn't be any more big gaps for a while.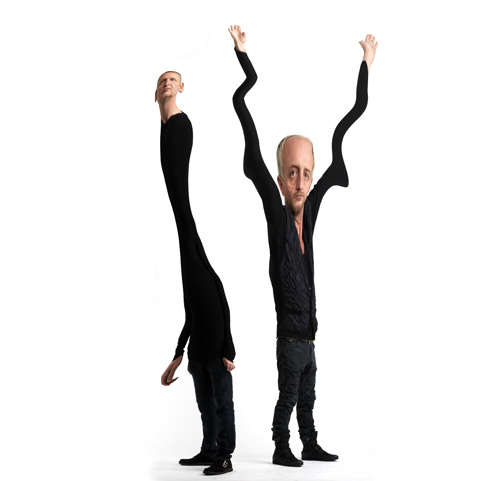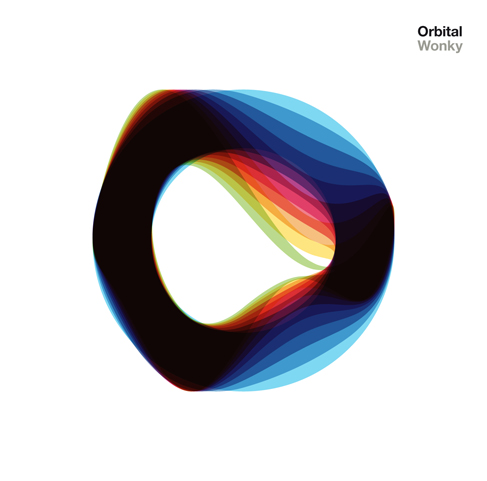 Confident, energized and eclectic are just three of the words you would use to describe the undefeated champions of British electronic music. Orbital get back in the ring in 2012 with Wonky,
their first new album in eight years! We managed to catch up with Paul to talk about his time out, what he's been up to and how things have come along since their sabbatical…