ADDICT MARVEL AVENGERS ASSEMBLE - ADDICT LIVE PAINT, OLD STREET
MARVEL AVENGERS ASSEMBLE - ADDICT LIVE PAINT, OLD STREET
18th April 2012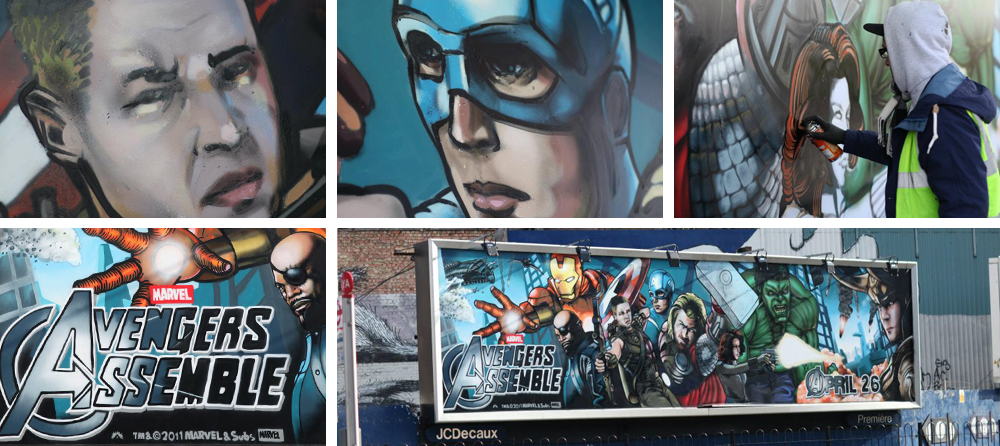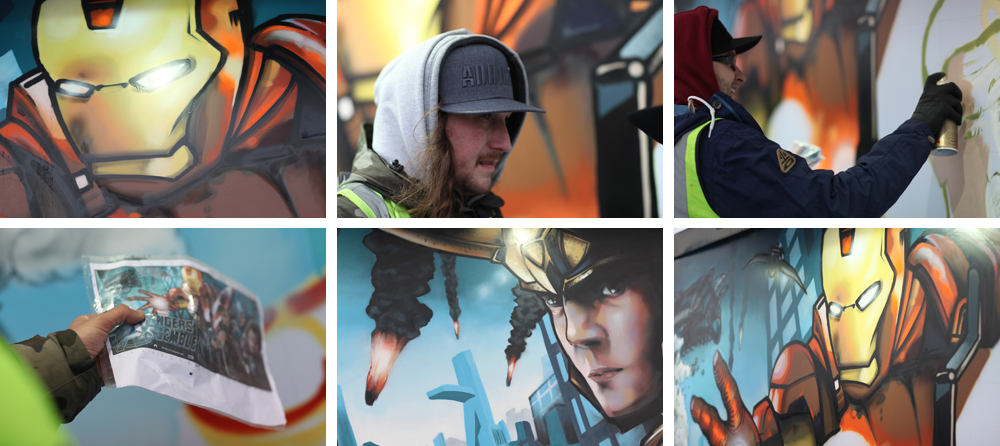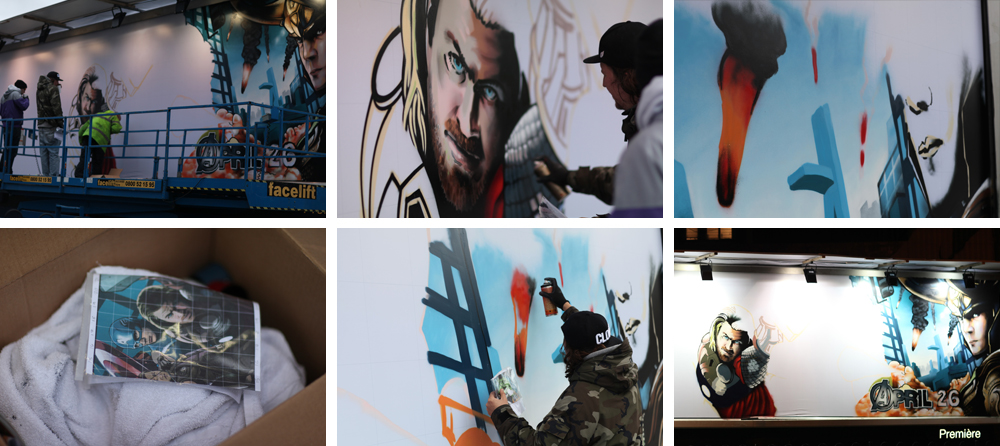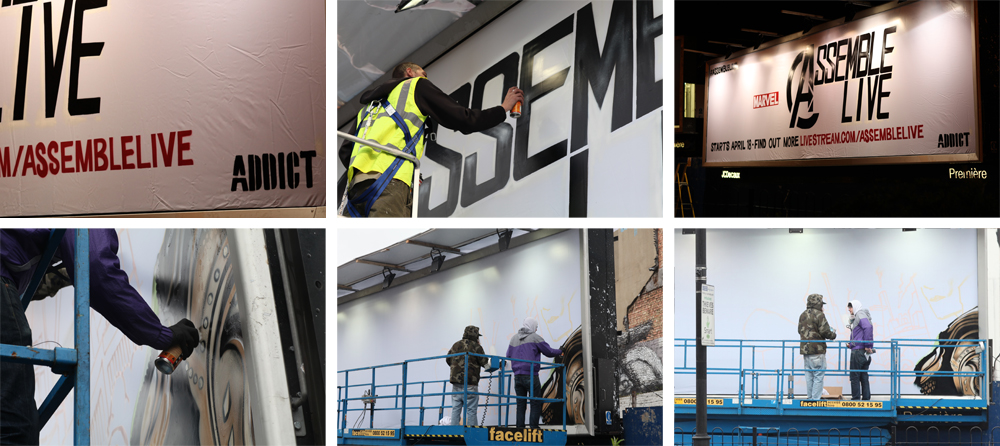 Marvel's Avengers Assemble brings together the iconic Marvel Super Heroes Iron Man, The Incredible Hulk, Thor, Captain America, Hawkeye and Black Widow as they answer a call to action when Nick Fury, Director of the international peacekeeping agency S.H.I.E.L.D., initiates a daring, globe-spanning recruitment effort to assemble a team to defeat an unexpected enemy. Starring Robert Downey Jr., Chris Evans, Mark Ruffalo, Chris Hemsworth, Scarlett Johansson, Jeremy Renner and Tom Hiddleston, with Stellan Skarsgård and Samuel L. Jackson as Nick Fury, and directed by Joss Whedon, "Marvel's Avengers Assemble" is based on the ever-popular Marvel comic book series "The Avengers," first published in 1963 and a comics institution ever since.
Don't miss your chance to decide how artist and illustrator Alex Young creates never-before-seen Avengers Assemble art in this exclusive global event. From Monday April 16, vote via Twitter to determine which character assembles next – Alex Young working alongside Addict Clothing will bring the Avengers to life, live from London's Old Street. Two characters will come to life every day from Wednesday April 18 – 21, which will be streamed live on our site.
HOW TO VOTE
To vote simply tweet #ASSEMBLELIVE plus your favourite character #VOTETHOR #VOTEBLACKWIDOW #VOTEIRONMAN #VOTEHAWKEYE #VOTECAPTAINAMERICA #VOTENICKFURY #VOTELOKI or #VOTETHEHULK Follow the progress on Twitter @assemblelive and keep watching the stream..