ADDICT Addict X Snowbombing X Aston Martin - Road Trip
Addict X Snowbombing X Aston Martin - Road Trip
8th April 2012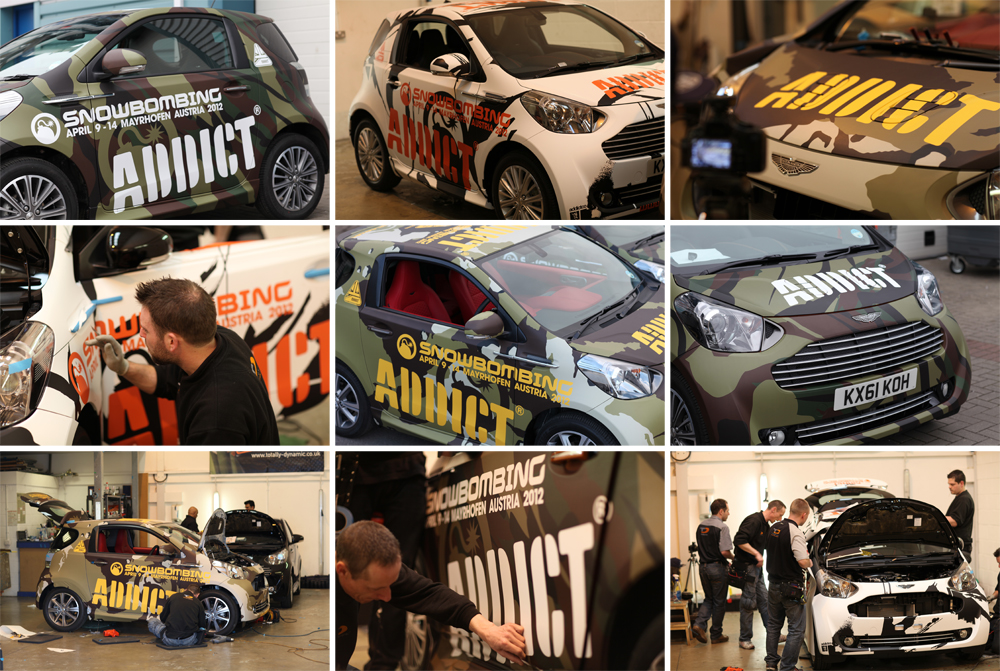 Now the real fun begins

The Snowbombing line-up is as big as the event, with Dizzee Rascal being the headline act. Other big names include Example, Chase & Status, Wretch 32, Labrinth, James Zabiela, Zane Lowe and many, many more. It's going to be epic and Addict will be there every step of the way to make sure the artists and DJ's are given the opportunity to experience the Cygnets in all their Camo wrapped glory.

Speaking of Camo wraps, a quick mention to all the guys at Totally Dynamic for doing an amazing job on the car wraps and making an amazing cup of tea. Cheers guys!

To keep track of what we get up during the week long activities, make sure you're tuned into all the right Addict channels:
Facebook: addictclothing Twitter: @addictclothing Instagram: @addictclothing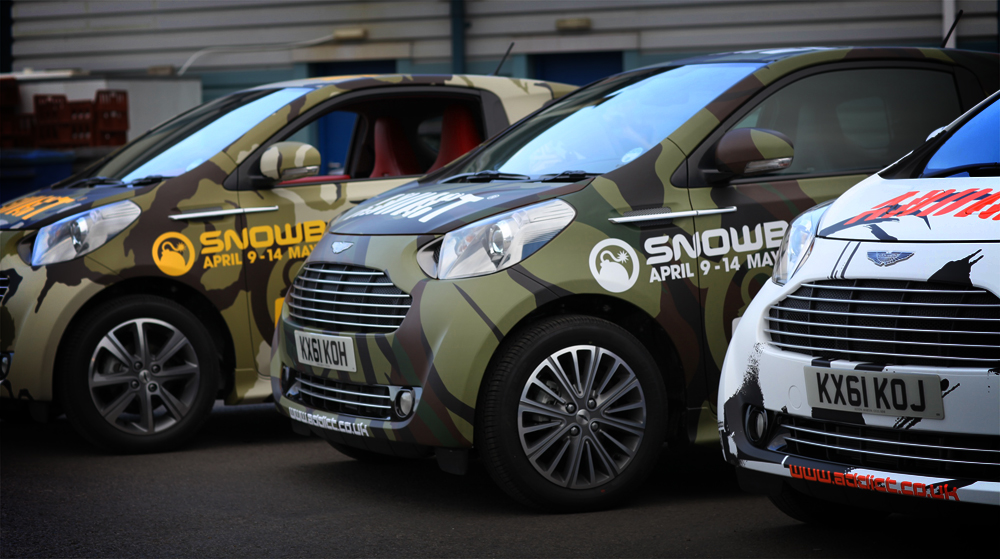 Addict Clothing take part in this years Snowbombing roadtrip to Austria, Mayrhofen. Snowbombing is highly regarded as the 'Greatest Show on Snow'. An experience we found hard to say no to.

Forgetting low cost flights and speedy boarding. Addict decided to take part in the Road trip. We'll be cruising in the latest range of eco-friendly cars 'Cygnet' by British car manufacturer and legends in the game, 'Aston Martin'. The three Cygnets are wrapped in a different bespoke Addict camo: The C-Law Desert Camo, She-Camo and the upcoming Jungle Camo and look absolutely stunning!

The Addict team will be making their way from Dover alongside 140 other teams. That's over 400 people driving through Europe with just one stop at Frankfurt for a well, deserved break and party!

The road trip continues the next day with everyone reaching Mayrhofen in the afternoon. The fleet of cars will be greeted in traditional Snowbombing style…the Road Trip Parade!